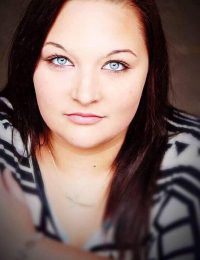 Meet Britany, she is our newest Customer Care Specialist, her job is to greet and assist customers as they walk in the door or reach out to us by phone. She joined our team in March of 2019. She will assist you with picking up preventatives or medications, scheduling appointments, checking out and getting any questions you may have answered for you. Britany is also the primary staff member for assisting clients with our online stores for small and large animals (My VetStore Online and My PharmStore Online).
Britany is a life long resident of Mercer county, she graduated Mercer County high school in 2016. She was in 4-H for 8 years, Britany raised and showed sheep, mainly showing in Mercer and Rock Island county fairs, as well as the FFA show. She was in FFA for 6 years. Britany attended Black Hawk college in 2017 in the veterinary assisting program. She did her internship at a local small animal clinic and worked there for almost 2 years before joining our team. She decided to go into the veterinary field when she was in her teens, as she was always close with her family animals and grew close to her lambs every year.
Britany is a mother to one son. She enjoys being outside and spending time with her family. She likes to watch lawn mower pulls during the summer. She also loves helping with the sheep shows at the Mercer County Fair.